Neither buyers nor sellers dominate on the first day of the week, according to CoinMarketCap rankings.
DOGE/USD
The price of DOGE has increased by 0.84% ​​in the last 24 hours.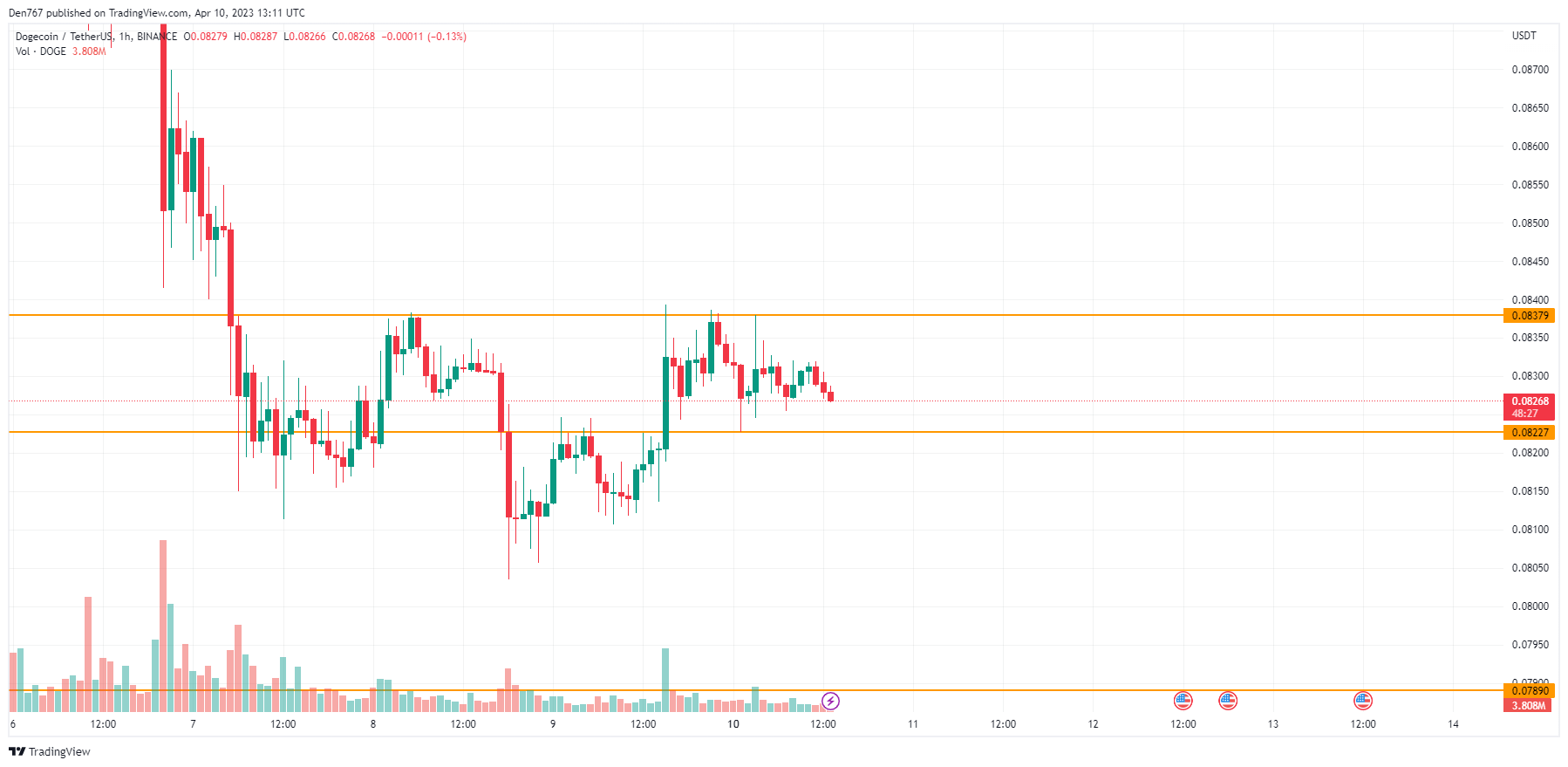 Despite rising slightly, DOGE price is on its way to local support on the hourly chart. If the daily candle closes near the $0.08250 mark, the accumulated energy could be enough for a breakout of the channel, followed by an explosion towards the $0.08150 area.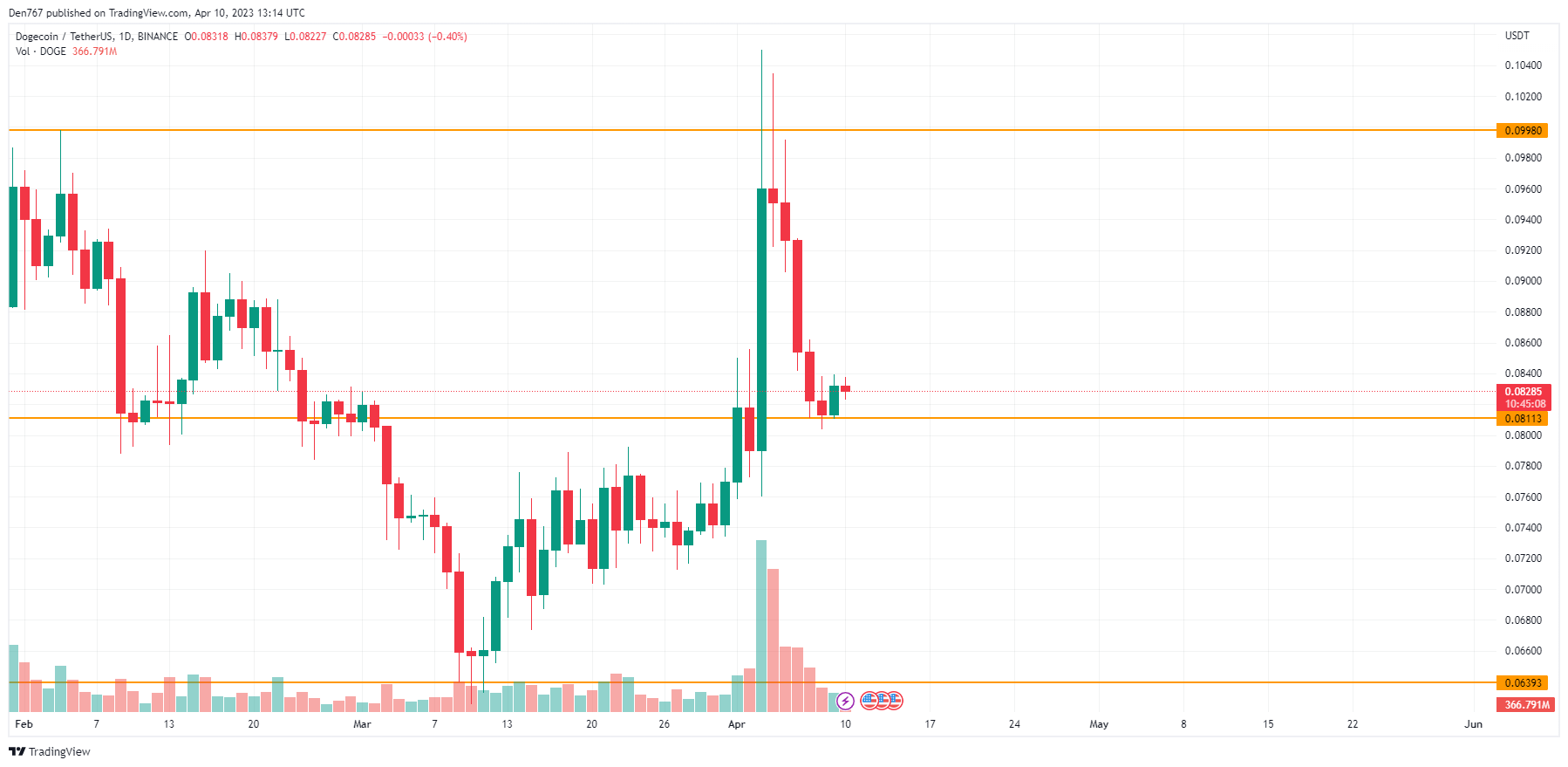 The bears are also more powerful on the daily chart as the buyers were unable to sustain growth after yesterday's bullish bar. For now, watch out for the middle mark of $0.084. If the close above does not occur, sellers can maintain pressure in the $0.080 area.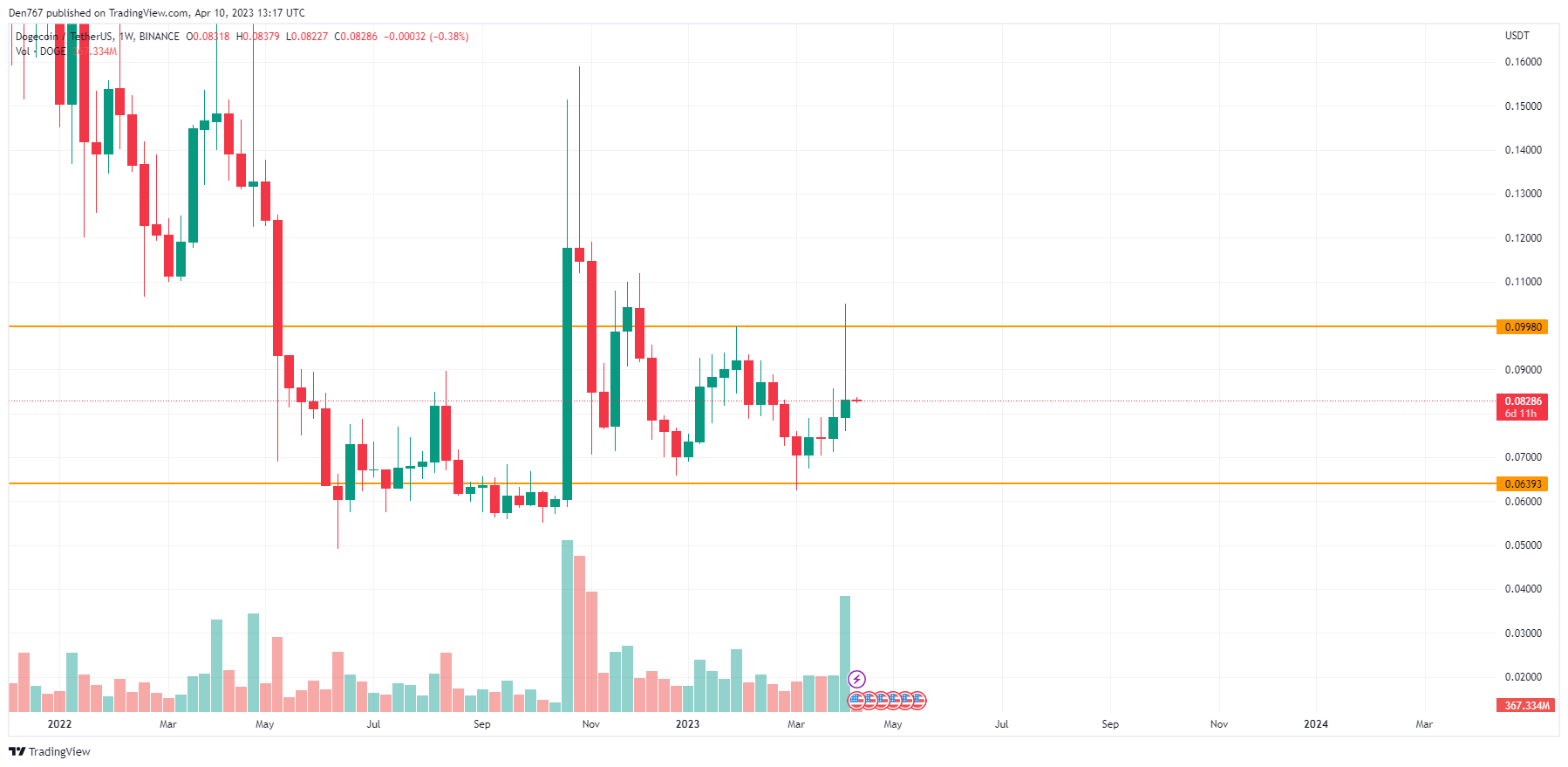 On the weekly chart, DOGE price is trading sideways as the rate sits in the middle of the channel, accumulating energy for further movement. There is little chance of seeing any growth this week as the volume keeps dropping.
Overall, a continued consolidation in the $0.08-$0.09 range is the most likely scenario through the end of the month.
DOGE is trading at $0.08287 at press time.