Bitcoin price over the past few hours broke out of consolidation and shot up to hit the $30,000 yearly cap. After several rejections near $29,000, it was speculated that the price might face a steep decline after retesting resistance. But while market sentiment appears to have been gearing up ahead of Ethereum Shanghai's big upgrade, the tide has turned in an iconic fashion.
While market participants believe in the longevity of the recovery, the whales seem to be preparing for a diversified action. A bitcoin whale is constantly extracting profits and likely creating acute selling pressure in the crypto space. According to reports from on-chain analytics platform Lookonchain, a whale moved 2,000 BTC from its wallet to Binance.
Also Read: Bitcoin Price Prediction 2023, 2024, 2025: Will BTC Price Mark a New High in the Coming Days?
The data also reveals that the whale over the past month also moved 2500 BTC to binance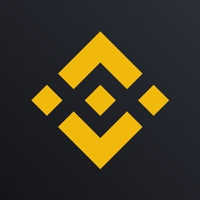 binance (email protected) Centralized exchange
. The whale previously received 15,762 BTC from and Binance in Q4 2022, with an average price of $19,967. However, if he sells BTC at current prices, he can make over 80% profit.
Meanwhile, no significant declines were recorded in March, so it can be assumed that the whales played no role in the mounting selling pressure. On the other hand, the price of BTC, which has maintained a sideways trend, echoes the involvement of whales. Similar action can be expected currently, or if they move forward to liquidate some, a drop below $27,000 could be imminent.