Arman Shirinyan
One of Ethereum's biggest problems will be solved thanks to a new solution
Ethereum's OFAC compliance has been a hot topic in the cryptocurrency industry ever since the Merge went live. According to MevWatch data, more than 73% of blocks on the network are OFAC-compliant, a.k.a. censored by the U.S. financial regulator. However, Vitalik Buterin and Flashbots research and development organization has a solution.
The maximization of profit has been the number one priority for validators despite the gradual spread of censorship on the network. Thanks to the MEV, validators increase their rewards by up to 60% thanks to selling free blockspace.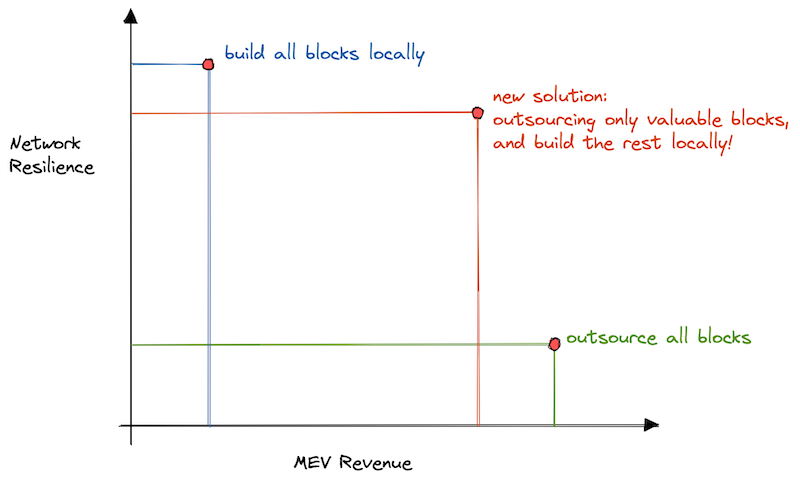 However, OFAC compliance is not something a decentralized network should be proud of, considering the lack of transparency in the decision-making process of the regulator. To avoid conflicts in the future, a new solution has been presented, which should become the consensus between boosted profit-making and network resilience.
A new feature will allow validators to maximize censorship resistance by building low-MEV blocks locally while outsourcing the "expensive" blocks and selling the free blockspace. By using this feature, those who are willing to push a "censored" transaction through will be able to do so thanks to the descending percentage of OFAC-compliant blocks on the network. The solution is presented as a breakthrough in profit maximization while using MEV-boosters and increasing the network's resilience.
However, some experts are not sharing the panic around OFAC compliance since almost any "limited" transaction will eventually go through on the network if there is at least one validator who is ready to accept and process operations that others have denied. A case in which no uncensored validators remain on the network is close to being impossible.