Vladislav Sopov
Leading on-chain crypto wallet Trust Wallet entirely rewrites brand identity, official logo and user interface
The team of Trust Wallet, one of the most popular decentralized cryptocurrency wallets, shares the details of its hotly anticipated upgrade. Its users will enjoy a novel design and enhanced user experience Also, Trust Wallet announced a new visit count milestone.
Trust Wallet reconsiders logo, brand identity, activates new interface
Today, Oct. 16, 2023, Trust Wallet, a blue-chip multi-chain and self-custody wallet for digital assets, announced a rewrite of its brand identity. The upgrade includes a new logo, modern application design and enhanced user interface.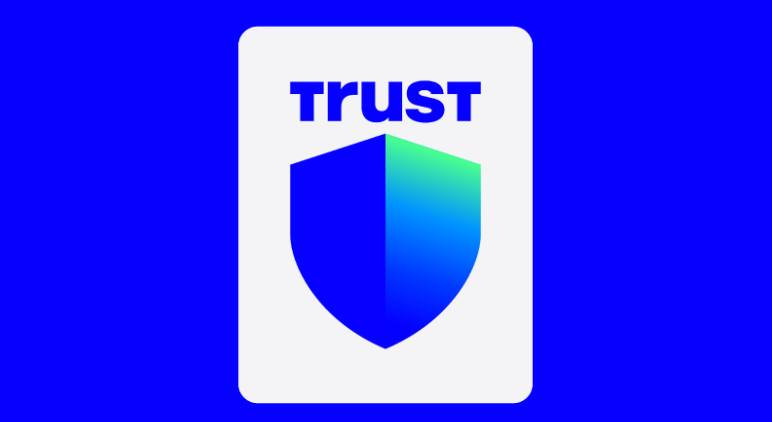 The redesign campaign kicks off with the motto "Trust Yourself" to stress the company's commitment to optimal user experience for newcomers and professionals. 
With this brand upgrade, Trust Wallet is focused on increasing Web3 accessibility for a new generation of users, providing a thoughtfully designed platform that merges the benefits of a user-friendly approach with robust functionalities.
Trust Wallet CEO Eowyn Chen highlights the importance of the new release for the technical and marketing roadmaps of his product and a new phase of Web3 massive adoption:
This upgrade represents a pivotal milestone since our 2017 inception, marking the inaugural leap in our long-term strategy of empowering users's financial freedom, with a series of upcoming updates. Trust Wallet has evolved to become more than just a wallet—it's now a trustworthy gateway to the Web3 world. Aligned with our core values of empowering users, we prioritize user trust and confidence as we help people navigate the complexities of the crypto universe. By offering user-centric products and services, we're equipping people with the essential tools and technology to confidently explore what Web3 has to offer, ultimately granting them the financial autonomy they deserve.
Earlier this year, Trust Wallet activated a crucial upgrade for users of Cardano (ADA) blockchain and holders of its token.
New look for battle-tested on-chain wallet
Trust Wallet's elegant new look showcases a dynamic two-tone palette: Trust Blue and Green. Both are universally accessible, meeting the highest compliance standards for visual accessibility. All interfaces are adaptable to both light and dark modes.
As a part of its UX/UI upgrade, the team of Trust Wallet introduced enhanced navigation, ensuring seamless access to features like wallet-switching and token discovery, and a brand new shield logo signifying an unparalelled level of security of all of Trust Wallet's applications.
In Q4, 2023, Trust Wallet smashed through an array of impressive milestones. It has reached over 70 million downloads globally. Now, it supports about 100 blockchains and offers a wide range of services, such as crypto staking and cross-chain conversion.
About the author

Vladislav Sopov