Alex Dovbnya
XRP may be primed for a bull run according to the TD sequential indicator
XRP, the controversial token affiliated with blockchain company Ripple, is do the experience a bullish signal, according to the TD Sequential indicator.
According to Ali, a popular cryptocurrency analyst on Twitter, TD Sequential has presented a buy signal on XRP's 3-day chart.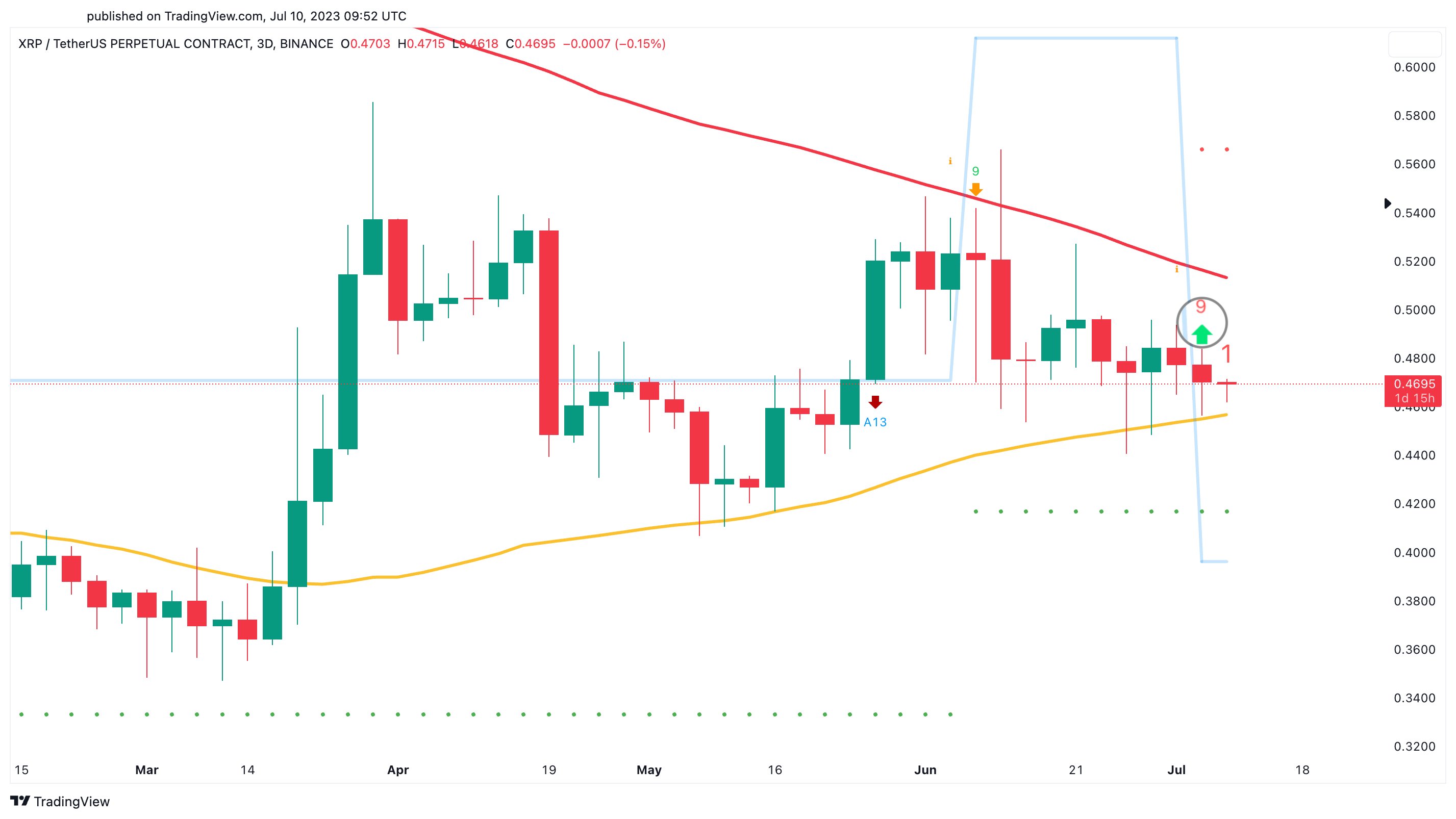 This could potentially indicate a positive price movement ahead, but the digital asset must stay above a certain price to support the potential uptrend.
The TD Sequential is a technical analysis tool used by traders to identify potential price exhaustion and market reversals. It involves a series of price calculations based on historical data and time series to predict whether the price of an asset is likely to continue its current trend or reverse.
A buy signal on this indicator suggests that there could be a reversal from a downtrend to an uptrend. However, like all trading indicators, it is not foolproof and should be used in combination with other tools for a complete trading strategy.
Ali pointed out that for the predicted uptrend to materialize, XRP must hold above $0.45. If this holds, it could climb to $0.51. Specifically, cutting the $0.51 resistance level could trigger a breakout pushing the price to $0.60.
At the time of writing, the price of XRP is hovering around $0.47, which is within the specified range but needs to stay above the crucial $0.45 level to avoid a possible downside correction.
According to data from CoinGecko, XRP has a market capitalization of around $24.98 billion, placing it among the top cryptocurrencies by market capitalization.
The 24-hour trading volume stands at $662 million, reflecting high levels of activity and interest in the asset.