Alex Dovbnya
In a change that could have a significant impact on the cryptocurrency market, major Bitcoin whales appear to be gradually withdrawing from crypto exchanges
Bitcoin whales, or individuals holding large amounts of cryptocurrency, appear to be gradually withdrawing from crypto exchanges, according to a critical indicator known as the exchange-to-whale ratio.
This metric, which is the total amount of BTC from the top 10 transactions divided by the total amount of BTC entering exchanges, slipped to around 0.3, a level not seen since March.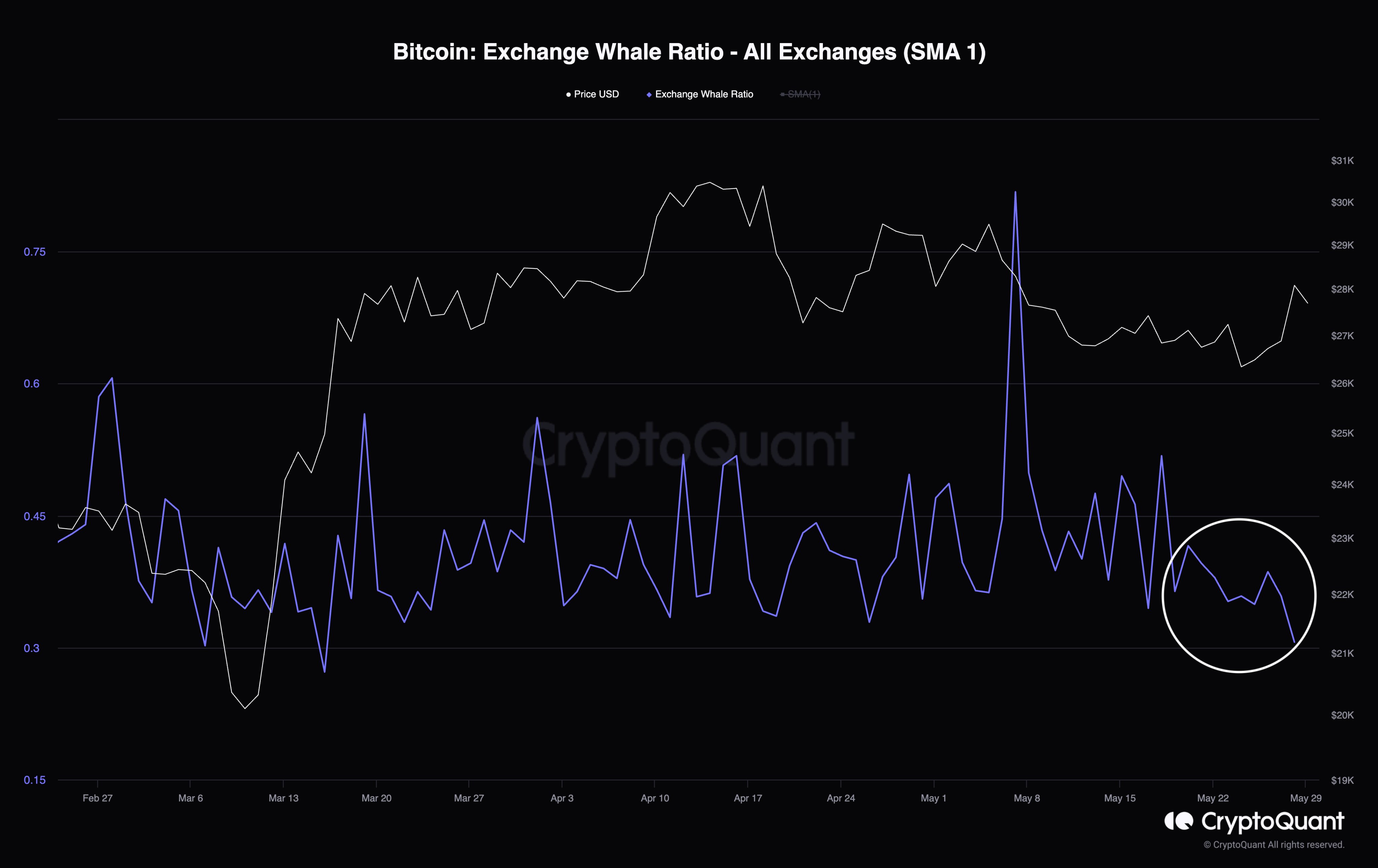 According to this figure, large bitcoin holders seem to be storing or possibly moving their assets to other forms of investments or private wallets.
The exchange-to-whale ratio is primarily used to identify the exchanges favored by these so-called whales. Analyzing the relative size of the top 10 inflows compared to total inflows sheds light on where the big players are most active.
For example, Gemini, which is known to primarily cater to whale users, often experiences dramatic price swings. This behavior can lead to potential risks for some traders while simultaneously opening up arbitrage opportunities.
Meanwhile, Bitcoin price appears to be relatively stable at $27,642, according to data from CoinGecko. This calm pricing in the face of whale movements could suggest growing market resistance to sell-offs.
What remains unclear is the reason for this massive whale migration. This could be because whales feel more comfortable with their coins in personal wallets. Others might speculate that these large holders might branch out into other investment avenues or cryptocurrencies.