Airdrop farming has quickly gained popularity among crypto enthusiasts as a way to earn big bucks. Examples like the Optimism and Arbitrum airdrops have shown that it is possible to make significant returns simply by participating in these events. Some people have even reported earning six-figure sums chasing airdrops, with earnings of up to $110,000 on a single airdrop.
The Sui network is gearing up for a potentially massive airdrop, which could present a great opportunity for crypto enthusiasts to expand their portfolio. As a crypto wallet tracker, our brand is not responsible for airdropping, but we will support SUI coin tracking in the future. In this article, we will guide you through the process of getting the highest amount of $SUI possible during the Sui Mega Airdrop.
What is Blockchain SUI?
Sui is a permissionless, PoS-powered Layer 1 blockchain that aims to provide instant settlement and high throughput while enabling a wide range of next-generation latency-sensitive decentralized applications. It allows developers to create Web3 projects that will serve the expected massive waves of Web3 users.
Sui is launched to support the Web3 community, and it's backed by Mysten Labs – the Web3 infrastructure organization founded by former senior executives from Meta's Novi Research. This team is made up of experts in cryptography, programming languages ​​and distributed systems.
According to Evan Cheng (co-founder and CEO of Mysten), Web3 is currently in the remote access phase, where processes are slow, expensive, insecure, and difficult to build. That's why Sui sets out with the goal of cutting out the middleman and allowing users to seamlessly integrate and interact with their favorite products across apps.
SUI Blockchain Tokenomics
SUI (also known as Mysten Labs coin) is the native token of the SUI blockchain, with a total supply of ten billion tokens.
Here are the four main functions of the SUI token:
Use the SUI token to stake and participate in the PoS consensus.
Use the SUI token to pay gas fees for transactions and other operations.
SUI functions as an asset that serves as a medium of exchange.
It allows Sui blockchain investors to participate in on-chain voting.
The Sui blockchain tokenomics model includes three key participants:
Users: Use the SUI platform to create and transfer digital assets (such as NFTs) or communicate with Dapps powered by smart contracts.
SUI token holders: delegate their tokens to validators to participate in the Proof-of-Stake mechanism. Together with SUI's blockchain investors, they can also participate in the governance of Sui.
Validators: Perform transaction processing and execution on the Sui platform.
How to get Airdrop SUI?
1. Get a wallet
2. Get Testnet Tokens
Go to the wallet you just created
Go to the "testnet-tap" section
Use the command! Faucet "your wallet address" to request more $SUI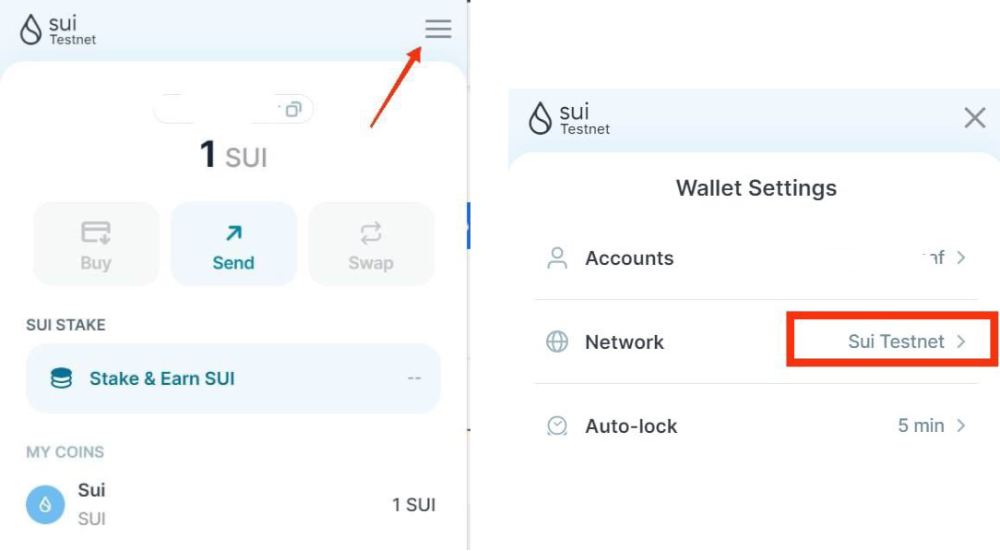 Choose any validator and stake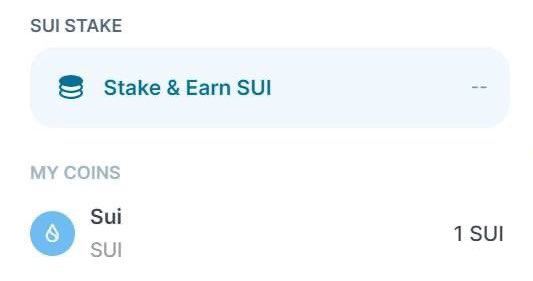 4. Send Tokens
Click "Send" in the wallet
Send testnet $SUI to a second created wallet or someone you know with a wallet.
5. Maximize your $SUI Airdrop
Repeat the above steps every week/month
By following the steps outlined above, you can maximize your chances of getting the highest amount of $SUI during the Sui Airdrop. Stay active on the channel, follow the latest updates from the Sui Network, and repeat the steps regularly to ensure you get the most out of this exciting opportunity.
Conclusion
The Sui Airdrop presents a fantastic chance for crypto enthusiasts to add a potentially valuable asset to their portfolios. By following the steps in this guide, you can position yourself to secure as many $SUI tokens as possible during the airdrop. Staying active on the channel, keeping up to date with the latest updates from the Sui Network, and repeating the steps regularly are key to maximizing your earnings from this opportunity.
As a crypto wallet tracker, our brand is committed to supporting SUI coin tracking in the future, allowing users to monitor their investments seamlessly. Don't miss the Sui Airdrop and be sure to keep an eye out for other airdrops in the crypto space to continue expanding your portfolio and taking advantage of the growing Web3 ecosystem.